Why CannaTrust partnerships with CBD trade fairs exist
CannaTrust aims at making the CBD market more transparent through a rating platform. Part of this is an extensive PR, information and media work. We see it as our task to inform as many users, manufacturers and wholesalers about CBD as possible. As a result, we do not only need to make sure to spread information through social media and the internet in general but also maintain a direct contact to the industry. CBD trade fairs give us a good chance to inform. Part of our measures there are banners, advertising material, flyers and of course our own attendance.
Therefore, we are always glad to be able to work together with media and cannabis trade fairs. We have partnerships with hemp magazines but also CBD trade shows. On this page you can find out the dates and locations of the most important CBD expos in Europe. It is important to us to clarify that deliberately abstained from any form of payment or renumeration for this.
Trade fair partners of CannaTrust
Cannabis Business Europe
World's biggest cannabis trade fair
Germany, Frankfurt
22.06. – 23.06.2021
The Cannabis Business Series is the most important event in the cannabis business. International B2B & B2C fair with informational purpose, round-tables and discussions.
CannX Virtual Conference
Online Event
03.10. – 05.10.2021
CannX is one of the leading international medical cannabis conferences. Exchanges will take place on: the latest scientific studies, agricultural practices as well as business opportunities.
The Body
B2B platform for CBD products
Germany, Cologne
07.04. – 11.04.2022
The Body B2B platform presents international CBD brands, panel discussions, Athletes Corner, Beauty Area, Vaping Area, Pets Lounge, Round Table and international guests.
cultiva Hanfexpo
Int. Hemp & CBD Expo + Congress
Austria, Vienna
19.11. – 21.11.2021
At the largest & oldest austrian hemp expo over 200 international exhibitors present the newest trends, products and innovations. Extensive program and subsequent congress. Own B2B area.
The CBD Show
United Kingdom, London
22.03. – 23.03.2022
CBD event for 3 full days from January 29th – 31st 2021 in London, Europe. Hear inspiring talks, find the best products and meet the best people in Europe to further your knowledge in the industry.
ICBC Berlin
Europe's biggest cannabis B2B fair
Germany, Berlin
26.08. – 27.08.2021
With over 2,500 participants from 70 countries, ICBC is the largest B2B trade fair in the cannabis industry. It takes place in Berlin, Vancouver, Barcelona, Bern and San Francicso.
White Label World Expo
Germany, Frankfurt
13.10. – 14.10.2021
The largest event in the EU aimed at white label products, online sellers, retailers and distributors. The new upcoming trends, products and innovations of the market are presented there.
Cannabis Investment Summit World

Thailand, Bangkok
11.11. – 14.11.2021
The Cannabis Investment Summit World is a 3-day virtual summit for everyone who is interested in all aspects of the medical cannabis and hemp industry.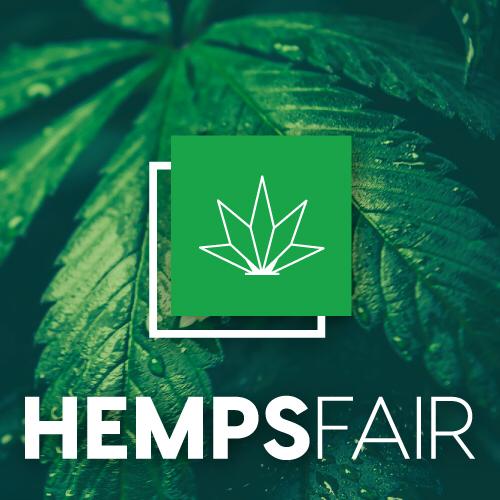 Hempsfair
Int. fair for Hemp & CBD products
Germany, Frankfurt
27.11. – 28.11.2021
Intern. exhibitors and local heroes show the whole spectrum of the hemp plant. Test, buy and inform yourself: innovations and product highlights around the topic of hemp.
Cannabis Austria
International Cannabis Expo
Austria, Vienna
21.04. – 24.04.2022
messe.cannabis-austria.com/en/
More than 70 international exhibitors present their newest products, hemp strands and innovations at the Cannabis Austria expo.
CB Expo – Cannabis Business Expo and conference
Switzerland, Zurich
11.09. – 12.09.2021
The Cannabis Business Expo, 11-12 September 2021 in Zurich, for CBD, medical cannabis, grow and paraphernalia products, wholesale and services.
Mary Jane Berlin
Germany's leading trade fair for hemp
Germany, Berlin
22.10. – 24.10.2021
Europe's fastes growing hemp trade fair with over 300 international exhibitors, 30.000 visitors and 35.000 products.
Cannabis Business Asia
Thailand, Bangkok
16.11.2021- 17.11.2021
www.worldclassbusinessleaders.com
The Cannabis Business Series is probably the most important event in the cannabis business market. An international B2B & B2C trade fair with great info character, round tables & discussion areas.
CNBS Expo
Hemp fair & conference
Germany, Cologne
02.04. – 04.04.2022
CNBS hemp fair is an information and sales event with numerous speakers, a lot of education and interesting brands on traditional exhibition grounds.
CannaTrade
International Cannabis Expo
Switzerland, Bern
20.05. – 22.05.2022
The international trade fair CannaTrade informs visitors regarding Cannabis, CBD, growing, vape, medicine, food and cosmetics.
Cannabis trade fairs & CBD expos: An overview
The popularity of CBD products in Germany is rapidly rising and as a result, cannabis trade faire has a growing number of visitors as well as exhibitors. The demand and acceptance regarding CBD are also growing, which is one of the main reasons why events like these are having good visitor numbers. We also think, that CBD expos and trade fairs are important fir the industry and users as well as resellers and brands can benefit from this.
Those cannabis theme days offer a wide variety of products and services to be discovered. While there are plenty of CBD manufacturers showing their latest CBD and cannabinoid products you can also find hemp seeds, hemp garments, food supplements, fertilisers and many more. Basically, it is very easy: Cannabis has just as many fields of application as it is diverse when it comes to various types of products. A hemp trade fair is always worth a visit and can help reduce prejudices against cannabis in general.
In most cases, CannaTrust is a sponsor, partner and/or participant/exhibitor at these trade shows. Whenever we have our own booth, we invite all the consumers to come to us and talk and learn about cannabinoids. With our flyers and info material we take our part in the overall education around cannabis. We also take the opportunity and visit our CannaTrust partners and brands at CBD expos. Usually we also write reports about our experiences on cannabis trade fairs and publish them as news articles in our CannaTrust magazine.
Is your event missing on this list? Become a partner!
You are holding an event, a trade fair or are supporting a good cause? Contact us via our form and tell us what you are interested in. We will gladly hear you and figure out how to form a partnership together. We have a wide reach which we like to use in favour of a well informed and transparent market around cannabinoid products.