Alpinols Zero Broad Spectrum 5% CBD oil
von Alpinols
The 5% organic broad spectrum CBD oil from Alpinols, contains all the active plant ingredients such as cannabinoids, terpenes and flavonoids. The product is delivered in a glass bottle that contains 10ml of oil. This bottle contains approx. 500mg of organic CBD combined with organic Swiss sunflower seed oil which is produced near our fields.
HIGH QUALITY THROUGH HIGH-TECH
To retain the full potential of health benefits of the cannabis plant, Alpinols works with state-of-the–art
equipment throughout the entire manufacturing process. Our CO2 cold extraction method guarantees the preservation of all the active plant ingredients such as cannabinoids, terpenes and flavonoids
LOCAL PRODUCE
Our broad spectrum hemp extract doesn't contain THC and it is enriched with Swiss organic sunflower seed oil which comes from the neighbour farm and gives a pleasant, lighter and natural flavour.
INGREDIENTS
5% organic broad spectrum extract diluted in organic sunflower seed oil.
The hemp extract only contains hemp leaves handpicked around the flowers. It does not contain: stems and flowers.
Bottle size: 10ml.
GMP
We started the process of GMP certification across the whole production in January 2019 and aiming to be 100% compliance by Q3/2020.
Additional product information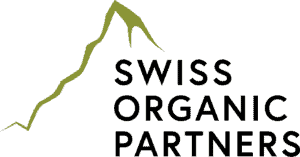 SWISS MADE
Alpinols is a premium CBD brand which only uses the purest organic agriculture methods on their 150,000 sqm fields in the heart of  Switzerland. By hand-picking only the leaves around the flowers at the optimum time of the plant's lifecycle, Alpinols delivers the highest quality of CBD, 100% Swiss made with natural ingredients, according to strict European standards.
ORGANIC HEMP
Their entire supply chain is under one roof: from growing, hand-picking, CO2 extraction, bottling & labelling to distributing the range worldwide. To
guarantee transparency Alpinols products are analysed in-house and also by an independent third-party lab.
Alpinols Zero Broad Spectrum 5% CBD oil - Reviews
1
KEV
0People found this evaluation helpful
Good product
I got this oil from my neighbour. She recommended it against my back pain. Worked very well for me. Just chose an oil with more CBD now