BioBloom Natural EIGHT 8% CBD oil
von BioBloom
BioBloom 8% Organic CBD Extract NaturalSIX is a 100% natural and organic CBD extract from CO2 extraction with the natural full spectrum of the hemp plant - without any additives and enrichment with CBD isolates. The THC content is of below 0.2 %. It contains 800mg/6% CBD and CBDa (cannabiolic acid).
BioBloom Natural EIGHT
The completely natural BioBloom CBD Hemp Extract NaturalEIGHT in the natural CBD/CBDa concentration of 8% is a 100% natural hemp extract with the natural full spectrum of the hemp plant without any artificial additives or enrichment with CBD isolates.
The synergy between the valuable ingredients of the hemp plant such as CBD (cannabidiol), CBDA (cannabidiolic acid) and many other cannabinoids (e.g. CBG, CBDV and CBC) as well as terpenes and flavonoids allow NaturalEIGHT to develop its full potential.
The organic CBD extract also contains phenols, valuable unsaturated fatty acids and minerals.
The careful harvesting and processing of the hemp flowers from the BioBloom fields by hand as well as the certified CO2 extraction guarantee a rich organic full extract, in which the diverse valuable ingredients of the hemp plant are preserved as best as possible.
The organic CBD hemp extract NaturalEIGHT is free of PAHs, pesticides and heavy metals and is continuously subjected to stringent testing.
BioBloom´s Organic CBD hemp extracts NATURAL were also awarded the AC Seal of Quality by the independent patient association ARGE CANNA and were among the test winners in an ARGE CANNA comparison test of 46 European CBD products.
Highest organic quality with the full spectrum of the hemp plant.
Ingredients:
Hemp seed oil: ~ 35%
Hemp extract: ~ 65%
CBD/CBDA: 800 mg
THC: < 0,2%
CBC, CBG: ~ 0,05 %
Further ingredients: terpenes, minerals, flavonoids.
Additional product information
Bei BioBloom steht der Mensch und seine Gesundheit im Mittelpunkt. Mit natürlichen biologischen Hanfprodukten wollen wir Menschen zu mehr umfassendem Wohlbefinden verhelfen und gleichzeitig sorgsam mit den Ressourcen der Natur umgehen. Mehr innere Balance, Vitalität und Lebensqualität durch die volle natürliche Kraft der traditionsreichen Kulturpflanze Hanf.
Ausgestattet mit Wissen aus jahrzehntelanger biologischer Landwirtschaft und unserem Glauben an die vielfältige Kraft der traditionellen Kulturpflanze Hanf erzeugen wir 100 Prozent naturreine Bio Hanfprodukte. Im Mittelpunkt der gesamten Produktion – vom Anbau bis hin zu den fertigen Produkten – steht für uns die Qualität und Erhaltung aller Inhaltsstoffe der Hanfpflanze. In enger Zusammenarbeit mit führenden Labors, medizinischen und pharmazeutischen Experten entstehen einzigartige Naturprodukte ohne jegliche Zusatzstoffe. Alle Produkte sind 100 Prozent natürlich, BIO AUSTRIA zertifiziert und tragen des AC-Gütesiegel des unabhängigen Patientenvereins ARGE CANNA.
"Wir sind überzeugt, dass die vielen wertvollen Inhaltsstoffe der Hanfpflanze nur im harmonischen Zusammenspiel ihre volle Kraft entfalten. Wir wollen Menschen dabei unterstützen, auf natürlichem Weg gesund und aktiv zu bleiben und zu innerer Balance zu finden," so die drei Geschäftsführer Elisabeth Denk, Christoph Werdenich und Thomas Denk.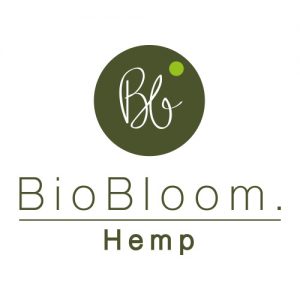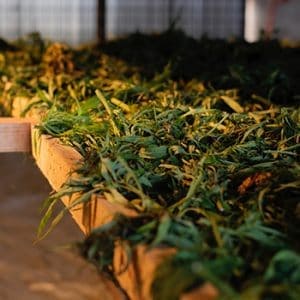 BioBloom Natural EIGHT 8% CBD oil - Reviews
4
deju28
0People found this evaluation helpful
Absolutely recommended
Half of my family lives in Germany and my aunt uses biobloom. she brought it over when she came to visit. I have been suffering from migraine for years and she told me to try it. What can i say: the effect was unbelievable. Luckily she had an extra bottle with her..Soon I will order it myself
AoifeL
0People found this evaluation helpful
My fav!!!
I tried several CBD oil from CBD Hero over Dutch Natural Healing to Biobloom. I love their customer support and the oil works really well with my anxiety. i feel much more relaxed and i appreciate the facte that biobloom is organic. 5/5 stars!!!
OmVanessaOm
0People found this evaluation helpful
Best organic quality
I love BioBloom as a brand cause they have the only realy organic CBD oil. The hemp plant is a natural gift so it is important to make sure it is only moxed with natural ingredients
dunjaK
0People found this evaluation helpful
Great, but different than the 4%
I used the 4% oil for a while and was super happy with it. To reduce costs i switched to the 8%. Its been mostly great but the last bottle i got the oil looked kinda different and the taste was different…