Phenotype Premium 20% CBD oil
Phenotype Premium 20% CBD oil is a CBD oil based on MCT. The oil contains a full spectrum extract and a total of 20% Cannabidiol (CBD). The THC-content is below 0.2%.
PHENOTYPE PREMIUM 20% CBD OIL
Our oils are collected using a gentle CO2 extraction method, free from chemicals or solvents. This allows for a high level of purity resulting in a high-quality, full spectrum oil that retains the important terpens, flavonoids and omega fatty acids. All our oils are produced 100% organically, as a single strain harvest and in a controlled indoor environment to avoid any external contamination.
INGREDIENTS
MCT-oil, Hemp extract with Cannabidiol (CBD)
CBD-content: 20%  /  THC-content < 0,2%
Additional product information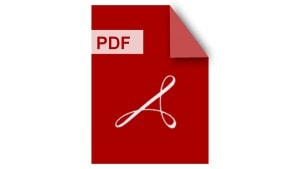 CoA Phenotype Premium 20% CBD Öl
PHENOTYPE PREMIUM
At Phenotype Premium, we unlock the therapeutic properties of cannabinoids to heal the body and promote overall good health.
Our primary goal is to offer the highest quality, certified organic, sustainable, full-spectrum CBD oil.  We have partnered with a top-quality, organic hemp producer in Austria to provide pharmaceutical grade oil that meets the highest of European standards, and what we believe sets the gold standard in the cannabis industry.
We prioritise transparency in a nascent industry. And believe in building client relationships based on trust and reliability. We ensure every step of the supply chain meets the highest of European standards, is professionally GMP certified and all resources and ingredients are reliably sourced.
We believe in the power of CBD to better people's lives, to heal minds and bodies without poisoning ourselves with strong medicines or damaging ourselves and the natural world. We've created a 100% organic, consistent product that CBD users can rely on to optimise their health and wellbeing at whatever stage they're at in life.
Phenotype Premium 20% CBD oil - Reviews
1
Cerceii
0People found this evaluation helpful
Great CBD
Bought it while in Spain and am happy with it. Hat jacob hooy before which was fine, too